Our commitment
Initiatives, projects, and examples of best practice
There are still a number of obstacles that need to be overcome on the road to a successful circular economy. We know this. But no effort is too great for us, and we are taking numerous steps to make our economic system more sustainable.
Blue Plan is the name of our Greiner-wide sustainability strategy. It encompasses all parts of our company around the world, focusing on three major priority areas, which we have identified as key issues that will shape the future:
Climate action
Ensuring that all Greiner locations around the world substantially reduce their emissions, increase their use of renewable energy, and continue to improve their energy efficiency. By taking these steps, the company's goal is to be climate neutral by 2030.
Circular business
We are aiming to reduce Greiner products' environmental impact to a minimum by 2030 by ensuring sustainable product design and optimal use of resources – and become a fully circular business in the process.
People
The key to achieving a sustainable future. To empower its employees, Greiner is stepping up investments in training and professional development, occupational health and safety, and diversity.
Circular Economy Strategy
As part of our efforts to achieve a circular economy, we have launched our own circular economy strategy at Greiner Packaging on top of our commitment to Blue Plan. It consists of three pillars:
Developing innovative products
New and innovative products and solutions will be an essential cornerstone for transforming Greiner Packaging into a successful circular business. This means designing and producing products that are 100 percent compatible with a closed-loop, circular economy. In general, recyclability can be improved through the materials used or by finding the right combination of materials for cups, labels, films, or lids – not forgetting the type of decoration. This is how we define
Design for Recycling (D4R)
. By engaging in these efforts, we are not only supporting the goals of the
New Plastics Economy Global Commitment
but also consistently pursuing our own approach to sustainability.
New service partnerships and business models
New service partnerships and business models are also playing an important role in the implementation of a circular economy. One example is our commitment to the use of
digital watermarks
, which could make it significantly easier to sort
K3® cups
in the future. We are constantly on the lookout for more opportunities and partnerships. Furthermore, we are also focusing on new business models aimed at multiple use, packaging as a service, and collection infrastructure.
Pioneering materials partnerships
Entering into partnerships with raw material manufacturers as well as participating in initiatives and cofinancing machinery will ensure that Greiner Packaging has material streams that we can process in-house. By doing so, we will be able to use recycled material to meet as much of our material requirements as possible in the future, especially in the nonfood segment.
Ultimately, the circular economy strategy represents a rethinking process for Greiner Packaging in many different areas – and, in turn, an opportunity to benefit from a sustainable future in the plastics market.
Alongside our Greiner-wide Blue Plan sustainability strategy and our circular economy strategy, we are also involved in a range of initiatives, projects, and partnerships, which include: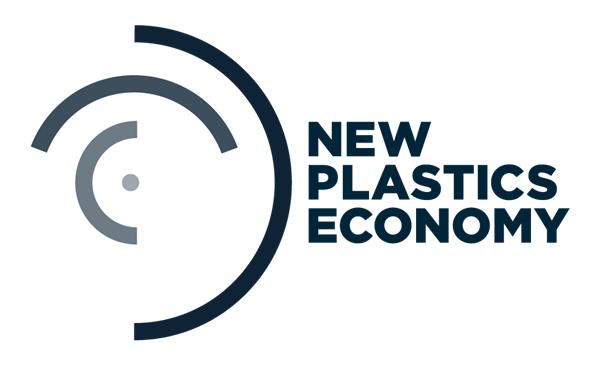 Greiner Packaging has been involved in the UK-based Ellen MacArthur Foundation since 2016, through which we are supporting the transition to a circular economy. One of these projects (CPO) aims to develop technologies that will allow recycled material to be recovered from polyolefin waste. This is key, because some 50 percent of all plastic packaging in household refuse is made from polyolefins (PO). Our goal is to recover recycled materials that can be used to produce nonfood packaging thanks to their characteristics.
Greiner Packaging joined the Alliance to End Plastic Waste on December 1, 2020. Based in Singapore, the alliance has over 50 member organizations, supporters, and coalition partners along the entire plastics value chain. These members – including Greiner Packaging – all pledge to take a proactive approach to tackle the problem of plastic waste around the globe.
In particular, the members of the alliance aim to take steps to effectively manage waste and set up recycling systems so new resources can be recovered from plastic waste in the future. In other words, these efforts support a genuine circular economy – which is exactly what we are working toward at Greiner Packaging via our
circular economy strategy
. As part of the alliance, we can make an important contribution to safeguarding our planet's future by providing resources, expertise, and investments.
Learn more:
endplasticwaste.org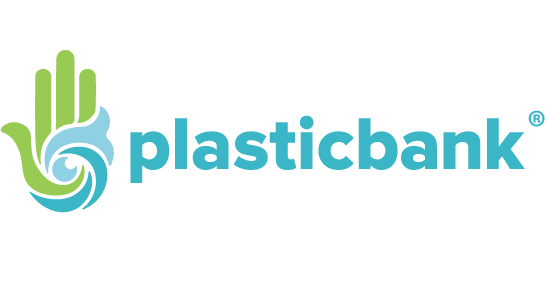 Put simply,
Plastic Bank
aims to stop plastic refuse from entering our oceans while simultaneously fighting poverty. Based in Canada, the social enterprise operates collection points for plastic refuse in coastal regions. Local collectors pick up the plastic refuse on beaches and streets before bringing it to the collection centers. It is then weighed at these centers, and the collectors are compensated based on the weight. After this, the refuse is transported from the collection points to recycling facilities, where it is sorted and reprocessed. Finally, the material is resold. The Social Plastic
®
this system produces can be used as recycled material for new products, which means it helps to advance a functioning circular economy. We are the world's first packaging company to become a Plastic Bank partner and have opened our own collection points in Manila in the Philippines.
Plastic refuse makes up an increasingly large share of the pollution in the world's oceans. This is a problem in Asian countries in particular, due to a lack of effective waste management systems in these regions. China and Indonesia are the world's biggest producers of plastic refuse, followed by the Philippines. An estimated 2 million metric tons of plastic end up in Philippine waters every year. Experts believe that the country's Pasig River alone is responsible for introducing 63,700 metric tons of plastic into the ocean annually.
Grund genug für uns, uns zu engagieren. An der Plastic Bank begeistert uns vor allem der ganzheitliche Ansatz: Die Umwelt wird gesäubert und gleichzeitig Armut bekämpft. Menschen werden dafür bezahl, Plastik-Müll zu sammeln und zu sortieren. Dadurch ändert sich ihre Einstellung gegenüber dem Material Kunststoff. Es wird nicht länger als Abfall gesehen, sondern als wertvolle Ressource.
Interested in learning more about the partnership between Greiner Packaging and Plastic Bank? Click
here
to see our video on the opening of our first joint collection station in Manila.
Greiner Packaging is a founding member of the Packaging with a Future (Verpackung mit Zukunft) platform, which brings together organizations from across the packaging value chain to work on a series of shared goals: joining forces to create clarity in the debate around packaging solutions, working at speed to develop closed-loop solutions, and engaging in a constructive dialogue with policymakers, NGOs, and consumers. The platform is open to organizations working with any and all packaging materials as well as additional partners. Packaging with a Future was founded in Austria with the aim of leading the charge and acting as a role model in Europe to establish sustainable solutions.
Since November 2020, Greiner Packaging has been an official member of
#ForumRezyklat
. Having joined this international alliance, we are demonstrating our long-term commitment to efforts relating to the circular economy, working closely together with well-known brand manufacturers, packaging and recycling companies, as well as government ministries and other institutions. Greiner Packaging is actively involved in the forum's four expert groups along with its other new members, including Coca-Cola and German recycling organization Der Grüne Punkt. These groups focus on master data management, developing and promoting technologies and recyclability, developing further standards for recycled material, and customer communication.
The vision of the Circular Plastics Alliance is to promote a circular economy for plastics and to significantly increase the use of recyclates in new products. The initiative aims at having at least 10 million tons per year available by 2025 and furthermore using them for products and packaging solutions.
In 2018, Greiner Packaging signed the New Plastics Economy Global Commitment launched by the UK-based Ellen MacArthur Foundation. This commitment brings together stakeholders from the entire value chain who have adopted highly ambitious goals to achieve a circular economy. All signatories must work to satisfy the minimum obligations specified in the commitment. These are reviewed every 18 to 24 months and increased where necessary.
In addition to the minimum targets, Greiner Packaging has set itself the following goals for 2025:
We are taking steps to eliminate problematic and unnecessary plastic packaging.
We are aiming to make all our plastic packaging 100 percent recyclable, reusable, or compostable.
We are working to use recycled material to cover a considerable portion of our material inputs.
Our location in Dungannon, Northern Ireland, is a founding member of the UK Plastics Pact, an initiative launched by the Ellen MacArthur Foundation. The goal of this pact is to keep plastic out of the natural environment and create a new approach for the entire packaging system.
The 42 signatories to the pact have set themselves the following goals for 2025:
Take actions to eliminate single-use plastics through redesign, innovations, or alternative (reuse) delivery models.
Make 100 percent of plastic packaging recyclable, reusable, or compostable.
Effectively recycle or compost 70 percent of plastic packaging.
Achieve an average share of 30 percent recycled material across all types of plastic packaging.
The Linz Institute of Technology (LTI) at Johannes Kepler University in the Austrian city of Linz teamed up with several industry partners to conduct research at the LIT Factory (for instance, as part of the
CHASE
center of excellence). The partners are focusing on methods and process technologies along with new possibilities for recycling and utilizing recycled materials.
There is already an established loop for PET bottles. For the most part, this is not yet the case for other PET products. This is why we are supporting projects aimed at PET product recycling, such as Pet2Pack, which seeks to close the loop for PET products. Emerging recycled materials will also be researched for food applications.
Polystyrene (PS) is a very common type of plastic, which is frequently used in packaging. As a member of
Styrenics Circular Solutions
(SCS), Greiner Packaging is supporting efforts to close the loop for PS. We believe that methods such as chemical recycling for PS offer great potential. We are pushing forward with this in a partnership with
Trinseo
, a chemicals company.
Digital watermarks are set to play an essential role in enhancing future recycling capabilities in the packaging market and Europe's sorting facilities. As a proud partner of the
HolyGrail 2.0 initiative
, led by the European Brands Association (AIM), Greiner Packaging is promoting the use of digital watermarks on the decorative elements of various packaging systems. By collaborating with watermarking specialists Digimarc and Filigrade, the aim going forward is to bring intelligent packaging solutions to full market readiness that will ultimately lead to substantial improvements in the quality of the resulting recycled materials.