Our commitment
Sustainability requires a collective effort
There are still many obstacles to us achieving our environmental goals. We know that is the case. That is why we sincerely believe we can only make progress by working together – true to our motto: join the circular revolution!
Here at Greiner Packaging, we are doing everything we can to ensure a sustainable future – with our own circular economy and design for recycling departments, we create innovative packaging that makes a difference. And of course, we are committed to improving our environmental impact and expanding our use of renewables at our individual locations, too. But we also recognize that we cannot tackle global challenges on our own. That is why we work together with people and institutions to help forge an environmentally friendly future.
To be specific, this involves:
Joining forces for strategic benefit
Strategic partnerships, research partnerships, and commitments to specific targets are also important to us. They enable us to tackle global challenges as part of a broader effort and to play our part in formulating solutions.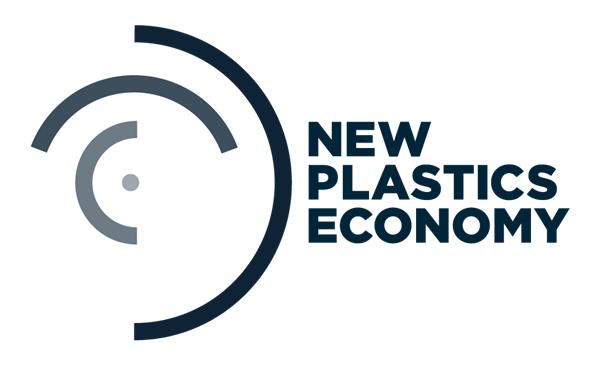 Greiner Packaging has been involved in the UK-based Ellen MacArthur Foundation since 2016, through which we are supporting the transition to a circular economy. One of these projects (CPO) aims to develop technologies that will allow recycled material to be recovered from polyolefin waste. This is key, because some 50 percent of all plastic packaging in household refuse is made from polyolefins (PO). Our goal is to recover recycled materials that can be used to produce nonfood packaging thanks to their characteristics.
Greiner Packaging joined the Alliance to End Plastic Waste on December 1, 2020. Based in Singapore, the alliance has over 50 member organizations, supporters, and coalition partners along the entire plastics value chain. These members – including Greiner Packaging – all pledge to take a proactive approach to tackle the problem of plastic waste around the globe.
In particular, the members of the alliance aim to take steps to effectively manage waste and set up recycling systems so new resources can be recovered from plastic waste in the future. In other words, these efforts support a genuine circular economy – which is exactly what we are working toward at Greiner Packaging via our
circular economy strategy
. As part of the alliance, we can make an important contribution to safeguarding our planet's future by providing resources, expertise, and investments.
Learn more:
endplasticwaste.org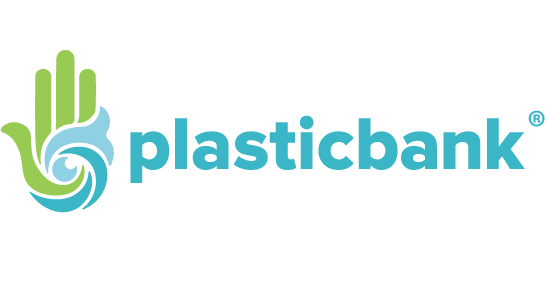 Put simply,
Plastic Bank
aims to stop plastic refuse from entering our oceans while simultaneously fighting poverty. Based in Canada, the social enterprise operates collection points for plastic refuse in coastal regions. Local collectors pick up the plastic refuse on beaches and streets before bringing it to the collection centers. It is then weighed at these centers, and the collectors are compensated based on the weight. After this, the refuse is transported from the collection points to recycling facilities, where it is sorted and reprocessed. Finally, the material is resold. The Social Plastic
®
this system produces can be used as recycled material for new products, which means it helps to advance a functioning circular economy. We are the world's first packaging company to become a Plastic Bank partner and have opened our own collection points in Manila in the Philippines.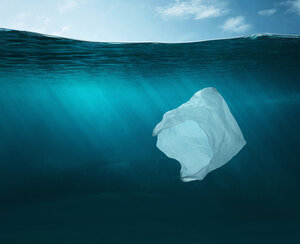 Plastic refuse makes up an increasingly large share of the pollution in the world's oceans. This is a problem in Asian countries in particular, due to a lack of effective waste management systems in these regions. China and Indonesia are the world's biggest producers of plastic refuse, followed by the Philippines. An estimated 2 million metric tons of plastic end up in Philippine waters every year. Experts believe that the country's Pasig River alone is responsible for introducing 63,700 metric tons of plastic into the ocean annually.
Grund genug für uns, uns zu engagieren. An der Plastic Bank begeistert uns vor allem der ganzheitliche Ansatz: Die Umwelt wird gesäubert und gleichzeitig Armut bekämpft. Menschen werden dafür bezahl, Plastik-Müll zu sammeln und zu sortieren. Dadurch ändert sich ihre Einstellung gegenüber dem Material Kunststoff. Es wird nicht länger als Abfall gesehen, sondern als wertvolle Ressource.
Interested in learning more about the partnership between Greiner Packaging and Plastic Bank? Click
here
to see our video on the opening of our first joint collection station in Manila.
Greiner Packaging is a founding member of the Packaging with a Future (Verpackung mit Zukunft) platform, which brings together organizations from across the packaging value chain to work on a series of shared goals: joining forces to create clarity in the debate around packaging solutions, working at speed to develop closed-loop solutions, and engaging in a constructive dialogue with policymakers, NGOs, and consumers. The platform is open to organizations working with any and all packaging materials as well as additional partners. Packaging with a Future was founded in Austria with the aim of leading the charge and acting as a role model in Europe to establish sustainable solutions.
Since November 2020, Greiner Packaging has been an official member of #ForumRezyklat. Having joined this international alliance, we are demonstrating our long-term commitment to efforts relating to the circular economy, working closely together with well-known brand manufacturers, packaging and recycling companies, as well as government ministries and other institutions. Greiner Packaging is actively involved in the forum's four expert groups along with the other new members, such as Coca-Cola and German recycling organization Der Grüne Punkt. These groups focus on master data management, development and promotion of technologies and recyclability, development of further recycled material standards, and customer communication.
The vision of the Circular Plastics Alliance is to promote a circular economy for plastics and to significantly increase the use of recyclates in new products. The initiative aims at having at least 10 million tons per year available by 2025 and furthermore using them for products and packaging solutions.
Legislation: staying a step ahead
Regulatory requirements are constantly changing when it comes to recycling, materials, taxes, license fees, and so on. For that reason, we remain in communication with the authorities, closely monitor regulatory trends, and regularly update our customers about these developments.
Let's make packaging sustainable by working together.
Director Circular Economy