Design & Prototyping
Design your Success @Greiner Packaging
Good packaging protects the product inside. Great packaging provides the same protection – and does so much more besides. Great packaging solutions are sustainable. Unique designs help them to stand out, catching the shopper's eye on the store shelf.
And they are top performers in terms of practicality.
The advantages are felt not only by consumers but also along the entire supply chain, from the filling line through transportation and warehousing to the point of sale. And the environment benefits as well.
If you want your own product to make the "great" category, you can count on Greiner Packaging's design and prototyping department, DesPro, to develop the packaging to match. Our DesPro colleagues have more than just a keen eye for beauty. Working together with you, they will develop packaging solutions that address the latest market trends, follow design for recycling criteria, and are technically workable.
Our services – your added value

Smart product solutions
Whether through outstanding design, new functions and features, or enhanced recyclability, DesPro solutions deliver differentiation that elevates them above all the rest.

Extensive experienceThanks to our wealth of experience, we know exactly what is possible on a technical level and can respond to individual preferences with granular precision. Plus, we provide expert advance planning to shorten lead times for everyone involved.

Committed to sustainability
It goes without saying that we take the strictest recycling and sustainability standards into consideration in all our designs and products to guarantee that we find the best solutions.
More information about our service packages
Inspiring hand-drawn graphics
The benefits
Sketches and scribbles make a compelling impression thanks to their simplicity.
They quickly and straightforwardly distill an idea into an image that is easy to understand.
This makes it possible to get new ideas across without wasting valuable time, so we can get on with discussing action plans and taking decisions together.

Service included
Clear rendering of the initial idea as a hand-drawn graphic
Images in JPEG or PDF format
Details discussed face to face or over the phone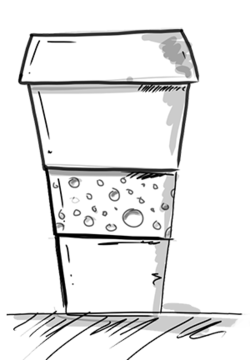 3D design for maximum planning certainity
The benefits
The product drawing is a custom-tailored solution that embraces the technical opportunities available in each situation.
Provides certainty that the idea is genuinely workable.
Lays the foundation for further coordination with suppliers.

Takes

all technical production parameters

into account in advance and makes it possible to check the product's appearance from any angle.

Services included
3D design including 3D PDF with ability to view a rotatable version of the design
Technical drawing, including detailed information
Technical coordination to ensure feasibility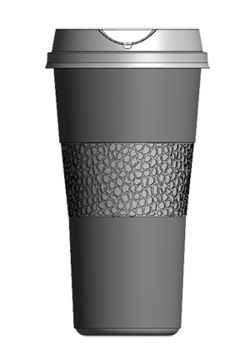 Photorealistic rendering with the wow factor
The benefits
Ultra-realistic renderings make it possible for decision-makers to truly experience the product.
Makes it easier to imagine how the product will look and address requests for changes at an early stage.
Gives you a unique selling point you can use to pitch the product to retailers and stand out from the competition.
Takes into account all technical production parameters in advance and makes it possible to check the product's appearance from any angle.

Service included
3D design
Technical drawing, including detailed information
Photorealistic renderings
Design concepts with individual product decoration
Technical coordination to ensure feasibility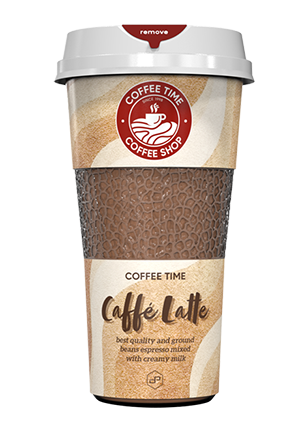 Impressive simulation of the finished product
The benefits
High-quality prototyping brings the product to life.
Quickly provides a clear impression of the finished product.
Makes it easier to flag up proposed changes early in the process, speeding up implementation.

Service included
High-quality prototype using SLS/STL process without coating/without decoration
High-quality prototype using SLS/STL process coated/with decoration (labeled)
Functional prototype (squeezable) using MJ-PA12 process without decoration
Short production run of up to around 20 pieces using silicone vacuum casting (PP/LDPE) without decoration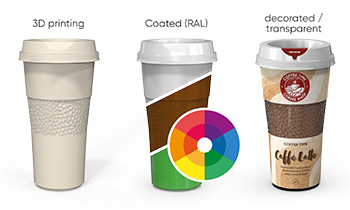 Extensive development expertise along the value chain
The benefits
Years of experience and a wealth of expertise in solving problems and developing brand-new products.
We draw on our in-depth specialist know-how along the entire value chain to create optimized and state-of-the-art solutions with functionality tailored to the customer's requirements.
We offer customers a full service in terms of market knowledge, trends, design, and technology.
Our 360° development expertise saves money by keeping lead times down and minimizing the risk of mistakes.

Service included
Development of concepts that improve product properties (reduced material usage, optimized stackability, compatibility with machinery, etc.)
Development of concepts that add new features and functions (resealability, complete emptying, originality, child safety, usability, etc.)
Concept development and consulting to improve recyclability

Workshops
Whether hosting a customer workshop at our Packworld facility or on your premises, we will devote time and attention to give your product packaging a makeover. Support is provided by our in-house experts in product management, project management, innovation management, the circular economy, and many other areas.
Creativity and innovation have a name: DesPro. And a home: Packworld. This combination produces an inspiring atmosphere in the DesPro Lab at Packworld, where countless new packaging solutions have already been created and existing designs optimized.
Perhaps yours will soon join their ranks!
Idea Finder
Are you looking for inspiration for an extraordinary packaging design? Get in touch with us and your dedicated contact at Greiner Packaging will be happy to give you an insight into the world of DesPro's designs, which you can look up and filter according to your own criteria using our Idea Finder tool.
Some ideas in the Idea Finder have already been implemented, whereas others are still waiting for their time to shine. Find your inspiration.
Head of Design & Prototyping Services