An innovative design for noodle snacks
29/07/2020 | 2 min read
Instant noodles are a favorite around the world, whether they're enjoyed as an afternoon snack at the office or as a convenient dinner after a long day at work. Preparation should therefore be as simple as possible – often only requiring the addition of hot water. Japanese company Nissin also offers this handy ready meal and packs the noodles on behalf of Spanish supermarket chain Mercadona for its own brand. The packaging comes with an impressive special feature – the cup's lid serves as a sieve. Hot water is poured over the dry noodles in the cup, and once they're cooked, the water can simply be drained away through the holes provided for this purpose in the lid.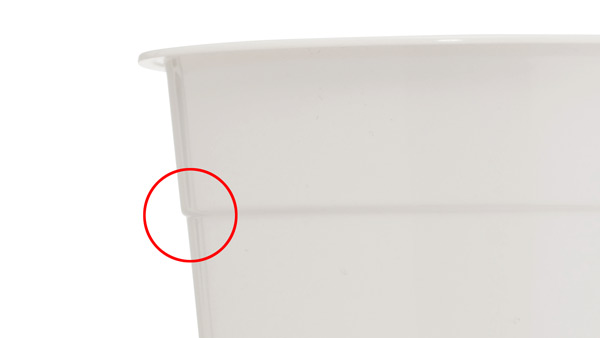 The special extra:
The cup is equipped with steps,
that create a thermal air cushion.
The plastic experts use a cardboard-plastic combination for the cup – because hot water is poured over the dish, COPO is used as the cup material. This variant of PP is highly resistant to heat, so complete safety is guaranteed. The cup is tiered to create a cushion of hot air between the cup and the cardboard wrap, decreasing the temperature on the surface. Due to the tiered design, the cardboard sleeve is only in partial contact with the cup, so the sleeve doesn't get as hot. The use of sturdier-than-average cardboard also helps to counteract the heat.
Packaging facts
---
Technology
Thermoforming
---
Decoration
Cardboard-plastic combination
---
Content
300 ml
---
Material
PP (Polypropylene)
---
Snap-on lid
Technology: Injection molding
Material: PP (polypropylene)
---
Varieties
Wide range of variations
The look of the cardboard-plastic combination meets our requirement for premium quality, making it the perfect packaging for us.